Vietnam Ha Giang Power Company will test Streamer innovative devices of lightning protection.
13.10.2020
Ha Giang is a mountainous province with a complex topography and experiences extremely high lightning density during the thunderstorm season. 110 kV lines in the province mostly pass through mountainous terrain, many rivers, and streams, so breaks of the line wires due to lightning, are not uncommon. Most of the problem areas are concentrated in areas such as the Nam Ngan hydroelectric power plant and the city of Viet Kuang. Installation of innovative lightning protection devices to provide the region with uninterrupted power supply was necessary.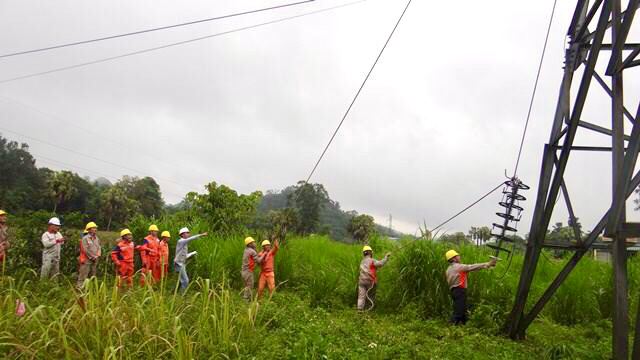 Hoang Van Thien, director of Ha Giang PC and heads of specialized departments have directly managed the construction group.
Streamer arresters for power lines up to 35 kV have been operated by Vietnamese grid companies for several years and have consistently shown their effectiveness. It is the first time that Steamer arresters are installed on 110 kV line. Monitoring of thunderstorm activity and changes in line outages frequency due to lightning overloads in the coming thunderstorm season should show how arresters will be in demand for this voltage class to meet the region's current and future load needs and to ensure compliance with power quality criteria for consumers.
Arresters installation in Ha Giang province was approved by the Board of the Northern Power Corporation, a subsidiary of EVN, Vietnam's largest power company, resolution No. 47/NQ-HDTV dated February 27, 2020.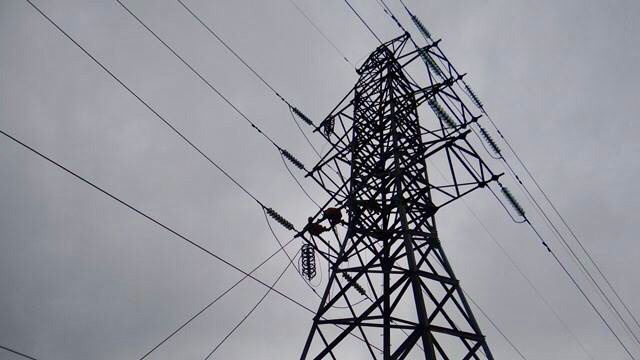 Builders install equipment on 110 kV line.

A 12.06 km long line comprising 40 supports was chosen for the pilot installation. The line was built in 2005 and commissioned in 2006. The line uses two types of cap-and-pin insulators U70 and U120, AC 240/32 wire on the entire line, overhead ground wire and RS-4 grounding.
The line is located in lightning strike high-density zone and is ideal for pilot installation of Streamer innovative lightning-protection devices (supplier in Vietnam - Fitek Vietnam Joint Stock Company)