Streamer Overview
Streamer Electric AG designs, manufactures and delivers solutions intended to improve the reliability of power supply, reduce operational activities and cut down costs, as well as ensure industrial safety.
The company's product portfolio comprises the range of LLPDs for installation on 6-70 kV overhead lines, fault indicators, transformers on-line drying solution and Lightning Strike Counter allows to count the number of lightning strikes.
The company was founded in 1996. Today, its staff counts 175 professionals working in six countries: Switzerland, China, UK, Thailand, Ecuador, and Russia. Since 2012, the company headquarters has been located in the city of Chur in Switzerland. The company has modern production facilities in Russia and the UK.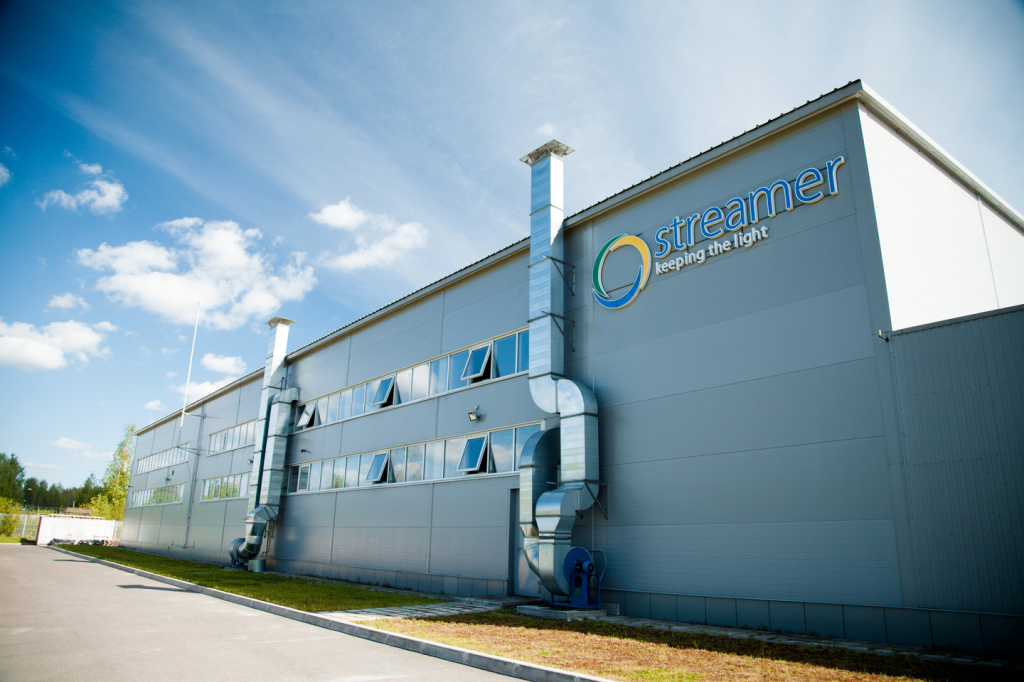 Factory in St. Petersburg, Russia
Streamer AG has received 120 patents for technology and devices suitable for industrial applications. Unique designs underlying the company's innovations made it possible to create products demanded in different countries, especially in regions with high lightning activity, where crucial attention should be given to the lightning protection of overhead power lines. Today, almost two million LLPDs based on multi-chamber system, more than 2,000 TRANSEC modules, and more than 30,000 short-circuit indicators, are installed worldwide.
Streamer AG has its own six R&D divisions; in addition, it works actively with universities and research centers. The most significant projects in the physics of lightning are conducted for Streamer AG by HSR Hochschule für Technik Rapperswil, EPFL École polytechnique fédérale de Lausanne, Peter the Great St.-Petersburg Polytechnic University, Bangkok Institute of Technology, Bandung Institute of Technology. The company actively introduces its products at international exhibitions and forums: Asian Utility Week, CICED, CIGRE, etc. Experts from Streamer AG R&D division present their research at the International Conference on Lightning Protection and other research sites.
The company products are available worldwide through 77 distributors in 26 countries. The main customers of Streamer AG are large and medium-sized power distribution companies, as well as transport, mining and recycling industries.