First installation of TRANSEC units in Ecuador
11.11.2020
Four TRANSEC units were installed on 19th-23rd October in Ecuador for the local energy companies

The first installation took place on 20th October in Quito and a further three TRANSEC units were put into operation on 22nd and 23rd October in Guayaquil.



All units delivered to Ecuador were supplied with the oversize bases due to the region's impressive seismic activity. In addition, the units have been specially modified for operation in the 110V, 60Hz grids.


A representative of our company, along with a representative of both Streamers' distributor in Ecuador, and the customer's installation crew took part in the assembly. Full training has been provided to the personnel responsible for maintaining the substations.




Product Manager of Streamer, Mikhail Zhitenev, noted that the availability of the local technical support in Spanish became an important argument in favor of the TRANSEC production.




"Most of the time is spent on the procedures governed by the local safety regulations; this year, the COVID-19 pandemic response instructions were also added. The installation of a unit with flexible hoses usually takes up to 1.5 hours. About an hour is spent for the commissioning procedure when all air is discharged from the system, the absence of a leakage is verified, and the correct system operation is ensured.

If we include a safety training and an equipment servicing training in the estimated time of installation, then such installation will take one business day". - Mikhail Zhitenev.




This time reduces for every subsequent install as the team's knowledge and experience grows, for example, it took about 1.5 hours for the local installation crew to install and commission the third unit in Guayaquil.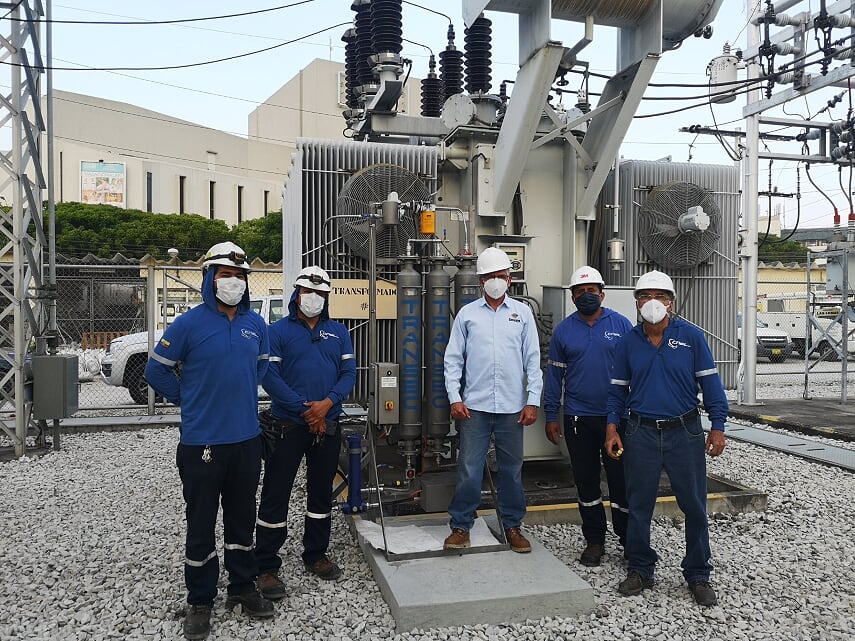 The product was shipped early in the beginning of 2020, but due to the pandemic, the installation had been delayed by six months. All units were successfully installed with no problems registered.
As the insulation drying process takes some time, the results will be available for evaluation a month after the unit commences operations. The performance readings of the unit will be monitored using the oil temperature and humidity sensors located upstream and downstream of the cylinders. Using the readings from these sensors, changes in the state of the transformer insulation, and the saturation level of the TRANSEC units can be monitored 24 hours a day.
In total nine units were delivered to Ecuador, with the five remaining units due to be installed at several different substations in Quito