Key features
Wired or wireless solution. Outdoor device: IP67
Solar supply & external supply versions
Lightning surge events and record
Durable device: glass window, stainless steel, aluminum, HDPE
Cable diameter up to 16mm
Scope of application
The SMA01 is meant for diagnostic of Line Lightning Protection Devices (LLPD) or External Gapped Line Arresters (EGLA) in service, record peak currents, historical data, number of events, cumulative charges discharged by the equipment.
It allows aging qualification to reach higher accuracy in order to optimize reliability and expenditure.
With a communication range of 50m, the IEEE 802.11 b/g/n standard allows the user to connect remotely & safely. SMA01 Surge Monitoring can be installed easily on ground conductors.
The monitoring display can be mounted back, or strapped up to 10m from the measurement point. The device complies to the IEC 62561. Thanks to its IP67, housing, rugged materials, and self-power, the SMA01 is suitable for outdoor and hazardous atmospheres.
Power supply is ensured through Li-ion batteries and solar panels. Optional DC power supplied can also be arranged.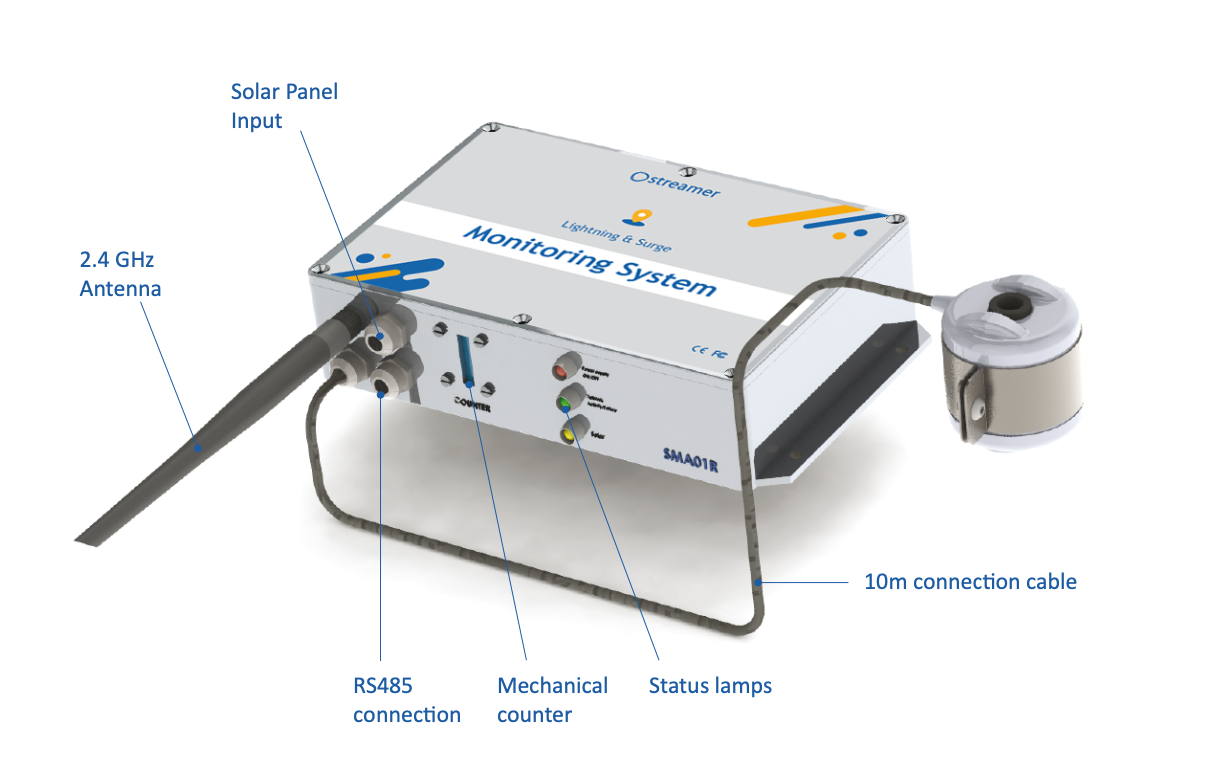 Installation

On EGLA or LLPD
On MOA and PMT
Technical characteristics
EARTHING CONNECTION

CONDUCTOR DIAMETER RANGE

5 to 16 l 35 to 150 mm2

MAXIMUM DISTANCE BETWEEN DISPLAY AND SENSOR

10 m

INSTALLATION ON THE CONDUCTOR

in parallel

LIGHTNING EVENT COUNTER

MINIMUM DISCHARGE PEAK CURRENT DETECTED - 8/20us waveform - IEC 62561-6

1000A

MAXIMUM DISCHARGE PEAK CURRENT DETECTED - 10/350us waveform - IEC 62561-6

100 kA

RESPONSE TIME - ms

>_ 2 counts/sec

MINIMUM TIME BETWEEN 2 STROKE FOR REGISTRATION, RESPONSE TIME

20ms

LONG DURATION CURRENT WITHSTAND CAPABILITY

2500A for 4 ms

HIGH CURRENT WITHSTAND CAPABILITY

100 kA

IMPULSE CURRENT PEAK MEASUREMENT

YES

MEASUREMENT

FREQUENCY

50/60 Hz

ELECTRICAL CHARGES

0 to 4C

IMPULSE CURRENT PEAK MEASUREMENT

0 to 50 kA

COMMUNICATION

TYPE

IEEE 802.11 b/g/n

MAXIMUM DISTANCE

50 m

FREQUENCY RANGE

2.4 - 2.8 GHz

OTHERS

DISPLAY

Surge event counter

POWER SUPPLY

Solar or 12 VDC

HOUSING MATERIAL

HDPE, glass, stainless steel, aluminium

PROTECTION IP

IP66

WEIGHT, kg

1.3 kg

DIMENSIONS

222 x 146 x 55

DATA

STORAGE CAPACITY

50 Events

DATA STORED

Peak current value, kA Timestamp, Date-Time Total number of events
Communication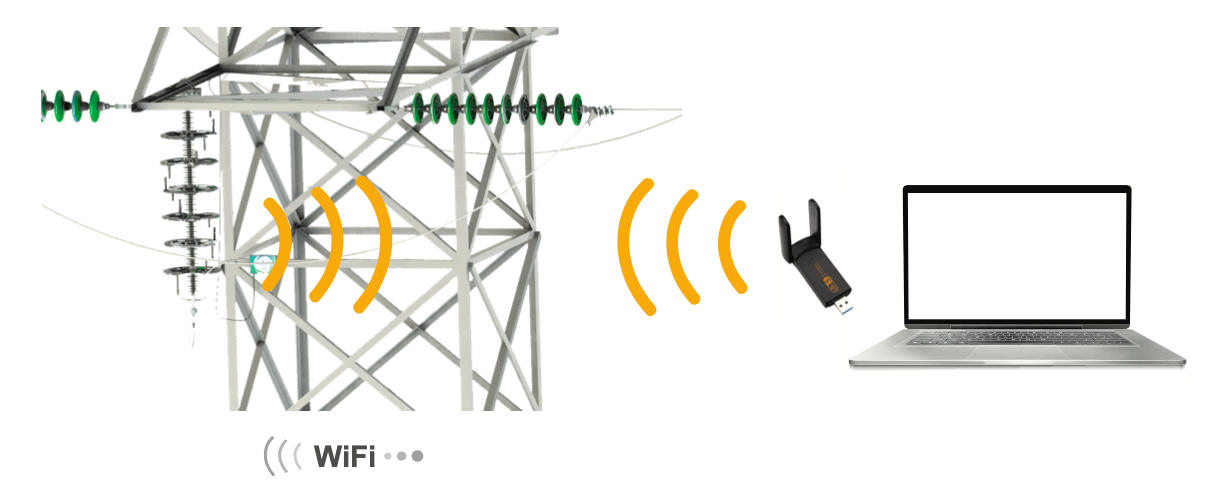 Planar antenna




Directionnal antenna panel IEEE 802.11 a/b/g/n ac protocol


Frequency range 2.4Ghz Waterproof and UV resistant Measurements 17cm x 21.60cm

Gain: 20dBi
Stainless steel holder and back panel Coaxial connection.








Product range

| | |
| --- | --- |
| ITEM | PART NUMBER |
| Lightning & Arrester Monitoring – Wifi – Battery & Charger | LL.SM.CW.CO.01.WW |
| Solar Panel | LL.SM.SOPA.50.WW |
| Planar antenna communication module - coaxial | LL.SM.COPL.00.WW |
| USB Wifi adapter | LL.SM.USAD.00.WW |