Highly sensitive gas sensor inside (metal-oxide semiconductor sensor)
Continuous auto-calibration for the best adjustment for environment
Modbus interface and dry contact output to connect to SCADA, BMS or local alarm system
Can be used in environment up to 36 kV
FPA constantly checks the ambient air for the presence of rFPT signal gas. In case of signal gas detection FPA goes into ALARM mode and transmits ALARM signal via Modbus RS-485 to SCADA or BMS. Dry contact output closes.

FPA has 2 versions: single body FPA (FPA 24/X) and FPA with 4 corded sensors FPA 24(4S). FPA has a display showing the current Modbus address.
FPA 24/X

FP.AL.00SB.01.WW

For single compartment with up to 1m
3
of volume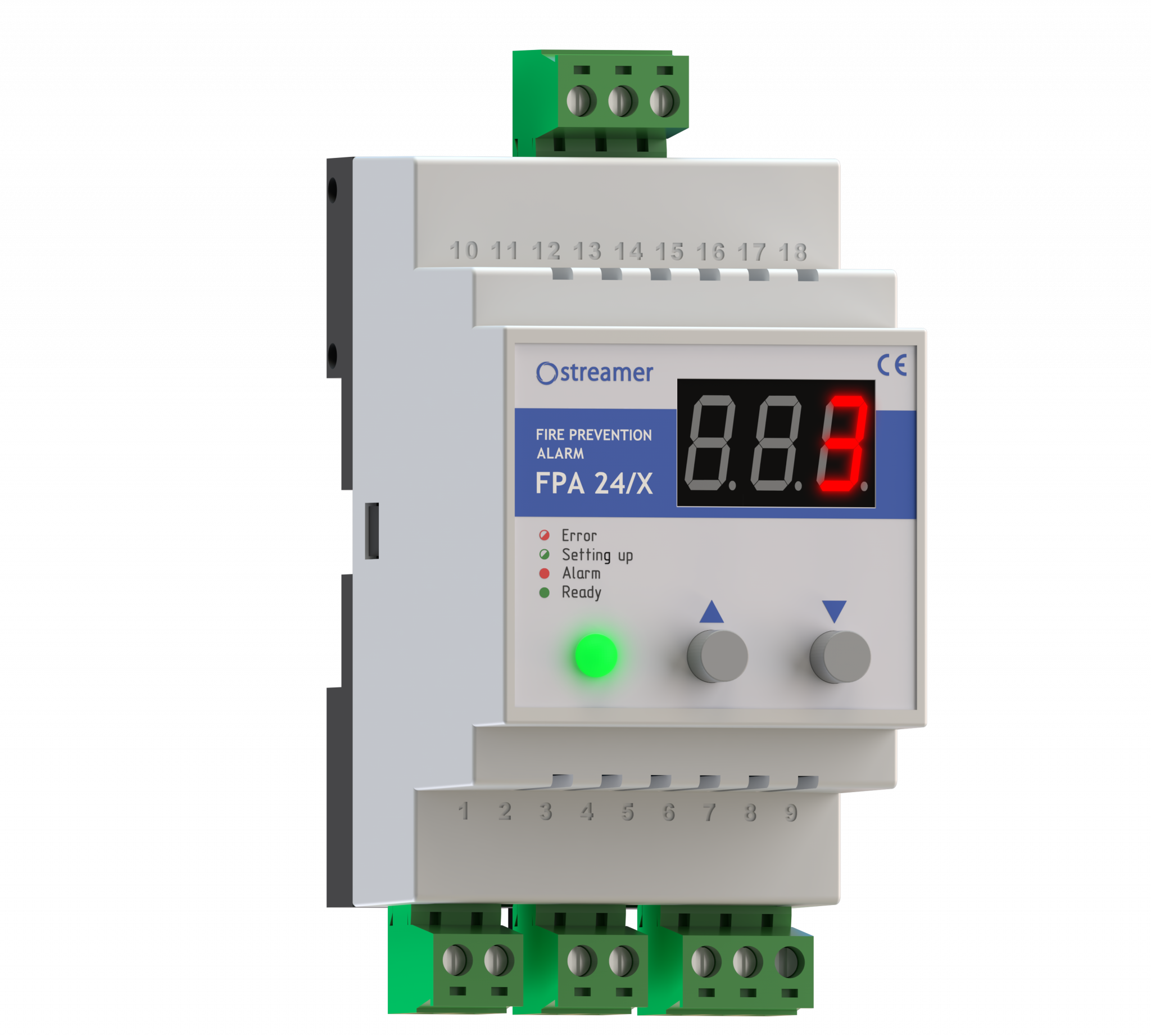 FPA 24(4S)
FP.AL.004S.02.WW

For several separate compartments up to 1 m3 each;
For a large compartment with a volume of up to 4 m3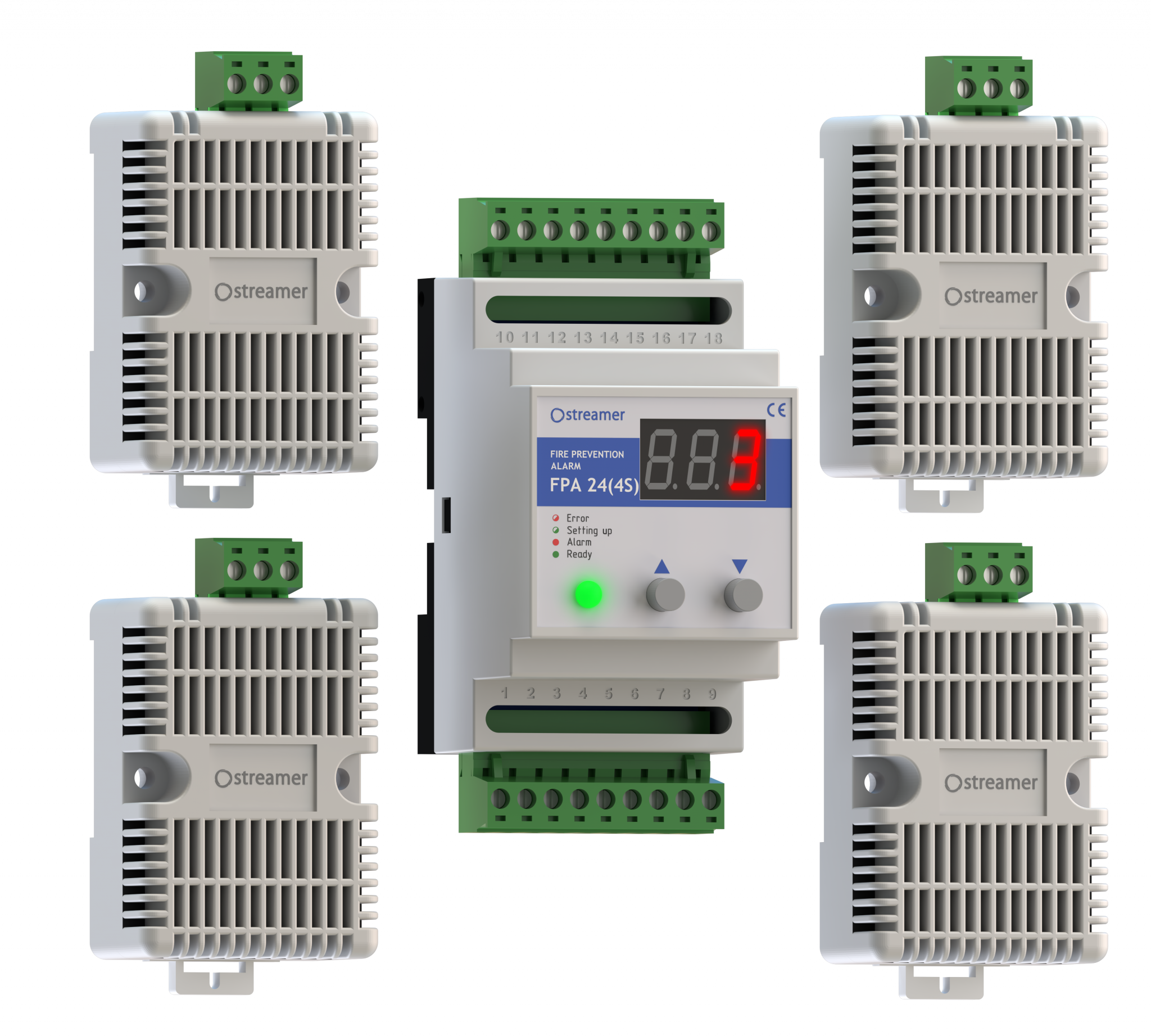 Technical data

FPA 24/X

FPA 24(4S)

Protected volume:

up to 1 m³

up to 4 m³

Supply voltage:

12-28V DC (24 V DC is nominal)

Type of connection:

RS-485 Modbus RTU

Modbus connection type:

9600 bps, 8 data bits, 1 stop bit, none-parity

Discrete outputs:

Dry contact output (max. power 60W)

Mounting type:

on DIN-rail

Dimensions, mm:

52x86x56

main body: 52x86x56 corded sensor: 46x66x28

Lifetime:

10 years

EMC protection according to:

EN 61000-6-5:2015

EN 61000-6-4:2007/A1:2011

Other features:

reverse polarity protection;

auto-calibration based on environment conditions