Streamer at the Electrical Networks International Forum
17.12.2018
On December 7, Moscow held an Electric Networks International Forum under which companies representatives from 20 countries all over the world arrived to the Russian capital. Streamer booth showed solutions already proven at the market and introduced a number of new products developed for Russian electric grid companies.
Streamer's booth was located in the center of the VDNH Hall 75, which hosted the Electric Networks of Russia Expo, and was very popular to visitors. This year, Streamer showed the whole product range. Guests could see an improved lightning protection equipment for up to 69 kV transmission lines.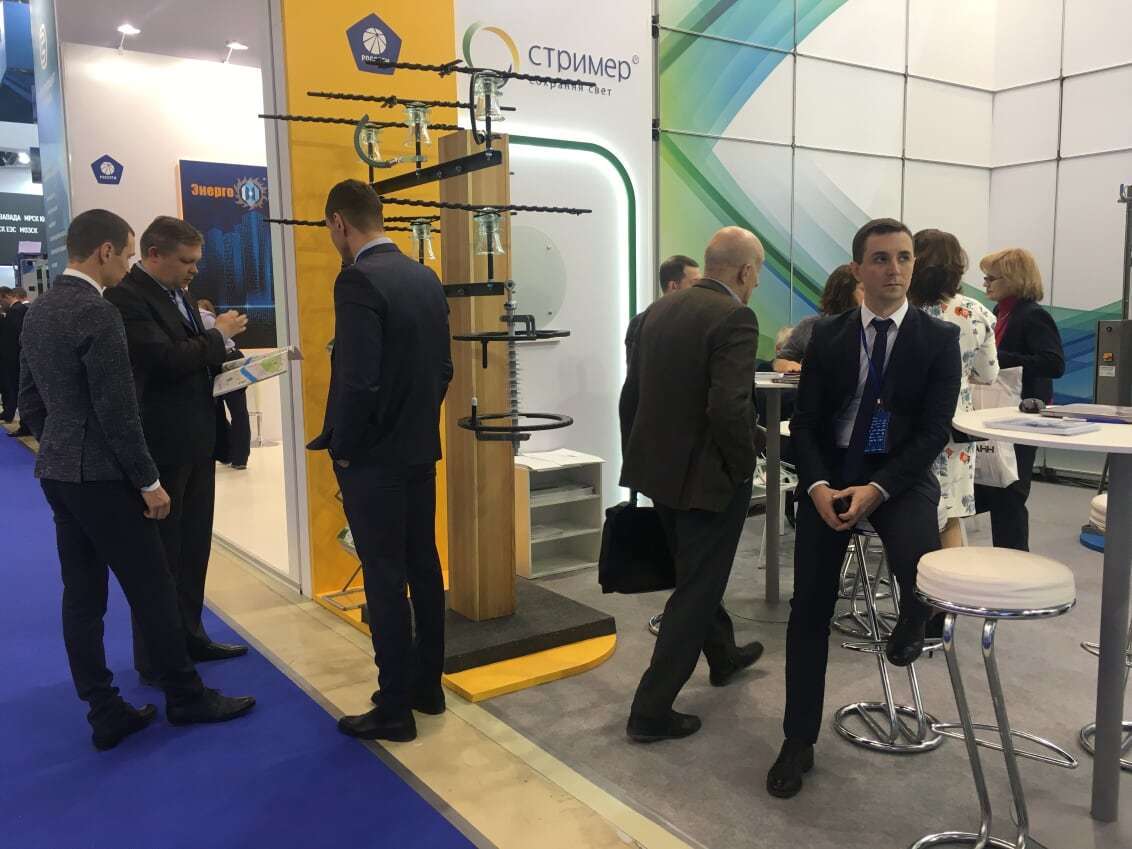 The high-tech equipment for continuous drying of paper insulation oil-filled transformers TRANSEC power transformers monitoring system took a substantial part of Streamer's exposition. As per experimental statistics, the implementation of this solution significantly decreases the cost of repair and safety of such power units.
Streamer also introduced an up-to-date solution substantially reducing the time and funds spent on laying transmission lines. These are modules for overhead power line transition into the cable line used in the construction and reconstruction of 35-110 kV overhead power lines. This type of equipment stands out from conventional poles in terms of improved design characteristics that make it possible to mount it even in hard-to-access areas.
Visitors showed special interest to the invention of Streamer's Alternative Design Department, Smart CTP-LC 110 kV, engineered by Streamer for PJSC "MOESK". Technical solutions are protected by patents: applications for utility models of "Overhead power line switchyard with two service platforms" and "Digital overhead power line switchyard with control equipment" were submitted.
"This year, the traditional December Electric Networks of Russia Expo has changed dramatically and transformed into the largest site for participatory discussion of critical challenges of the country's electric grid complex development. Within four days energy experts from all developed countries were discussing ways to digitize the industry, introducing intelligent digital systems and artificial intelligence technologies, as well as methods to manage large scopes of information, or Big Data. This is a very promising area of development for both the entire Russian energy sector on the whole and its individual representatives. The key advantage of Streamer has always been and continues to be an innovative approach to design and production of products which, in no doubt, is the key to the successful development of our company in the future", Streamer CEO Ivan Zhitenev said.