Streamer JSC announces the VIIth Russian Conference on Lightning Protection
07.05.2019
On April 21-23, 2020, St. Petersburg will host the VIIth Russian Conference on Lightning Protection organized by NPO Streamer JSC. It will be held at Astoria Hotel.
Preparations for this event have already started – the Company used the experience of previous conferences to make the event even more interesting and informative the next year.
Traditionally, the Conference is attended by major national and world researchers, representatives of key electric grid companies of Russia, oil and gas industry experts, students and graduate students. The event attracts foreign luminaries of scientific thinking in the field of lightning physics and lightning protection from a dozen different countries.
"Being the Russian leader in manufacturing lightning-protection devices with a strong position in the international market as well, we should support such events. This means not only participating in professional activities, but also organizing them ourselves. Russian specialists are brimful of new ideas, we have many highly-qualified experts. All Key Opinion Leaders in the world directly associate the lightning protection with Streamer. Scientists wish to cooperate with us or at least to consult us. Distributors believe that our products are reliable and high-margin", - says Ivan Zhitenev, the Director General of JSC NPO Streamer.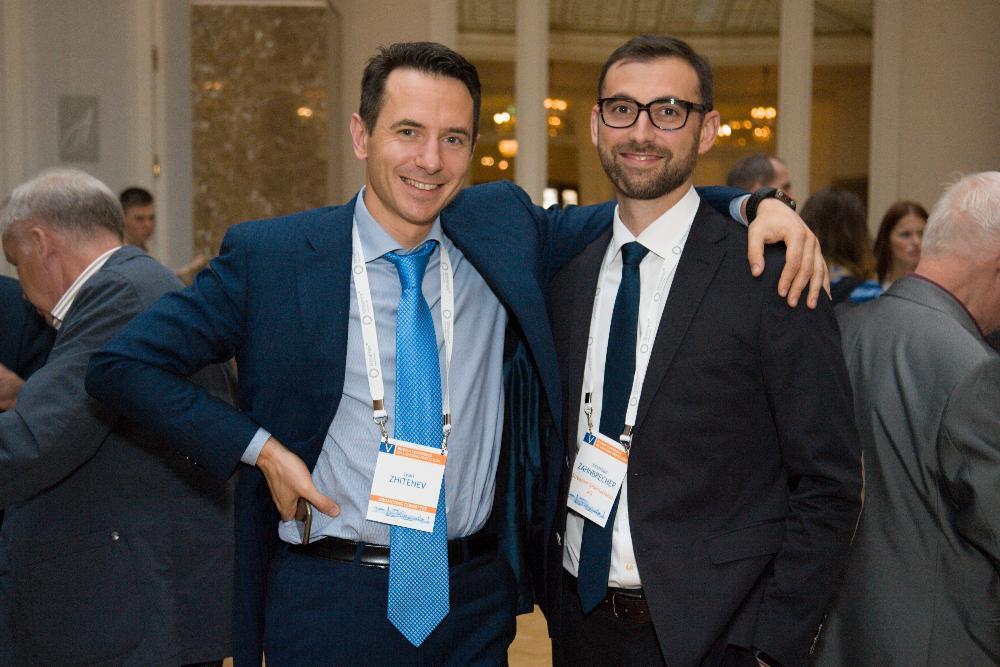 Each year, the Organizing Committee is assisted by the Russian Academy of Sciences (RAS), Rosseti OJSC and Peter the Great St. Petersburg Technical University.
"The Conference platform has become an expert island on lightning protection that brings together Rosseti Operational Department, research and expert community, and manufacturers. We all work out unified solutions to protect power lines and major substation equipment from atmospheric overvoltages associated with thunderstorms and lightning," Rosseti Director of Technological Development and Innovations, Vladimir Sofyin, says.
RAS Academician, Professor Valentin Smirnov commended the concern of the Conference organizer for the emergence of new trends, discussion of the phenomena nature. He emphasized the benefit of this approach for practitioners and the scientific community.
Such interest of the company engaged in engineering and production of lightning protection equipment in emergence of new trends, discussing the nature of phenomena, is difficult to overestimate. I would wish to thank NPO Streamer JSC for their efforts in organizing this event. Practices received at the Conference may be used to develop new types of equipment", the Academician said.
The first Conference on Lightning Protection was held in 2010. Over the years, it has established itself as an effective and credible platform to share views and discuss critical issues of lightning protection. The number of Conference participants is rising every year, their geography and number of reports is expanding.
NPO Streamer JSC Academic Adviser, Doctor of Technical Sciences, Professor Georgy Podporkin emphasizes the special role of inviting foreign experts to the Conference.
"This is a very big benefit for those professionals who don't travel a lot. Through reports of foreign experts they come to knowledge of what is happening in the sphere of lightning protection in the world. Besides, it is a top expertise of international partnership", he said.
"Our transparency pays off bit by bit. This may be clearly seen in view of 10 years of the Conference holding. The long-time participants as well as the newcomers of the industry may benefit greatly from our event - from broadening of outlook and the contact list to an opportunity to "sell" themselves and their ideas. Professionals have no enough conditions for this. In our turn, we afford them such opportunity and provide a very comfortable platform for this, one of the world's best platforms. We appeal to all participants of the Lightning-Protection Conference to give a feedback and to draw our attention to the things that we can improve in the Conference holding without a doubt. During the event, please, take part in disputes more actively, recommend the event to your colleagues and tell about it", adds Ivan Zhitenev.
For a number of years presentations made at the Conference demonstrate successful synergy of research and business. Speakers us the Conference to share their findings in the nature of lightning phenomena and discuss effective innovative lightning protection methods.
Doctor of Technical Sciences, Professor Eduard Bazelyan from Power Engineering Institute emphasizes that lightning protection had traditionally been well developed Russia.
"Domestic publications and books on lightning protection have beet translated to other languages. We have gained such experience in this field due to the fact that we started to explore lightning in the 1930s. For me, the main goal of the Conference on Lightning Protection is to share our experience with younger generation, to successfully implement all our unfinished ideas", he says.
The growing interest from professional society, the variety and high quality of presentations, interest of researchers and experts – all this shows that the VII Russian Conference on lightning protection will take place!
CONFERENCE TOPICS AND SECTIONS
- The nature and characteristics of thunderstorms; Patterns of lightning orientation and the probability of structural damage; Methods of active lightning strikes control
- Lightning strike parameters and their practical registering in lightning protection Norms and regulations of lightning protection tests
- Lightning protection of energy facilities and its operation experience
- Means and devices of lightning protection: lightning arresters, protection devices, earthing and insulation systems
- Secondary lightning effects and protective means
- Peculiarities of development and design of lightning protection systems
- Lightning activity measurement techniques and investigation methods
- Regulatory requirements for lightning protection